Tuesday, 21 February 2012 | 26 comments
All too often, on these sorts of trips, I see little except hotel–taxi–office. This time, I found a kindred spirit in one of my Indonesian colleagues. We had passed no more than ten minutes chatting before we made a date to check out the market last weekend.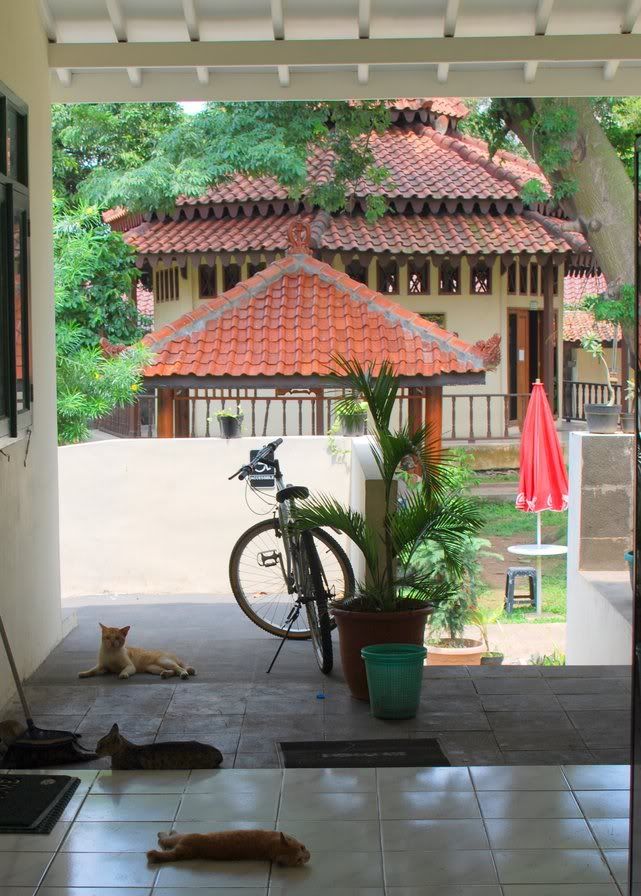 » Click to read more
Monday, 6 February 2012 | 83 comments
I take pleasure in the spareness of this season: the quiet, the grey light, the bare branches.
It's been such a mild winter so far that whenever we get a rare dusting of snow, I find myself walking around in the woods for hours.
All the silence and sparseness are a bit misleading, though. I think about the secrets under the quiet white veil; the life that is there, dormant, waiting to wake up; the soil that's teeming, always, with all kinds of micro-critters. Nature is like this, I think. She enjoys vibrance hidden beneath humble exteriors. Like seeds.
And jewel-bright grapefruit.
» Click to read more
Friday, 3 February 2012 | 5 comments
Again, seasons late (as evidenced by a few snaps from Pumpkin Day). All of the photos taken inside are really grainy and dark and low-contrast, but I still like them.
Small moments.