All too often, on these sorts of trips, I see little except hotel–taxi–office. This time, I found a kindred spirit in one of my Indonesian colleagues. We had passed no more than ten minutes chatting before we made a date to check out the market last weekend.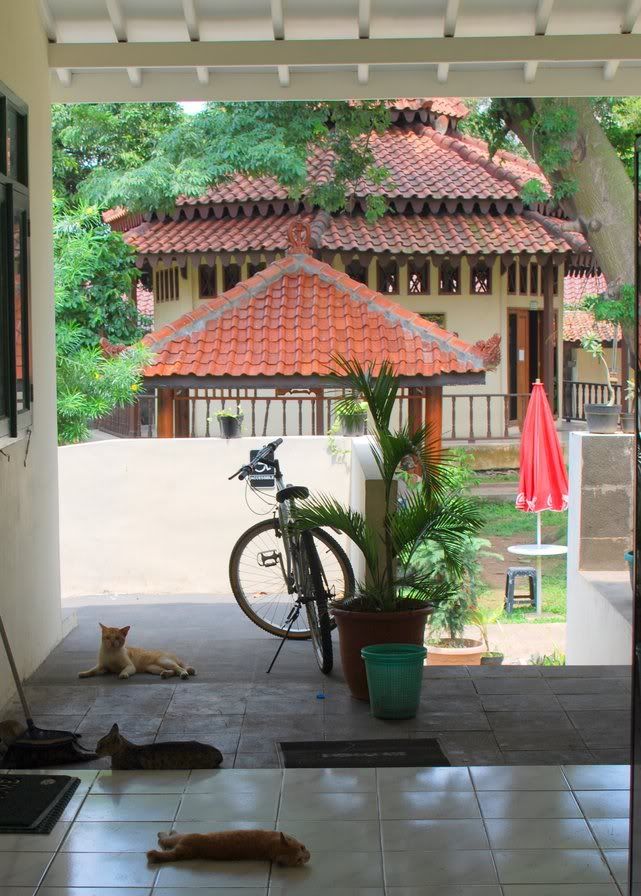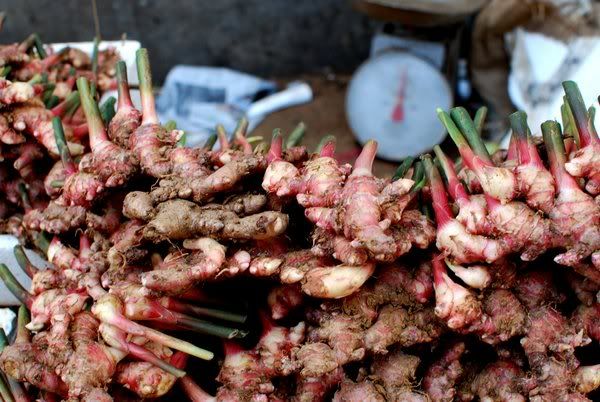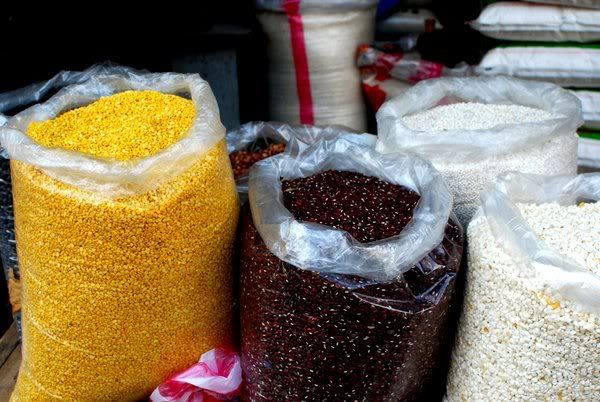 Jakarta kind of makes my head explode, in a good way. Lots of people, lots of traffic, all set against a riot of color and horn-honking. It is the rainy season here. Swampy-hot during the day, the air is increasingly saturated until evening, when dark clouds roll in and rip open. Rain beats down, the streets briefly flood, then the water subsides.
If you're vegetarian, visit Indonesia. It's very easy to avoid meat here; lots of veggies, but also tofu and tempeh. Lots for meat lovers to enjoy, too, but mostly, you will love the food (as I do) if you love lingering chile-spice in your mouth. As usual, though, I miss my kitchen.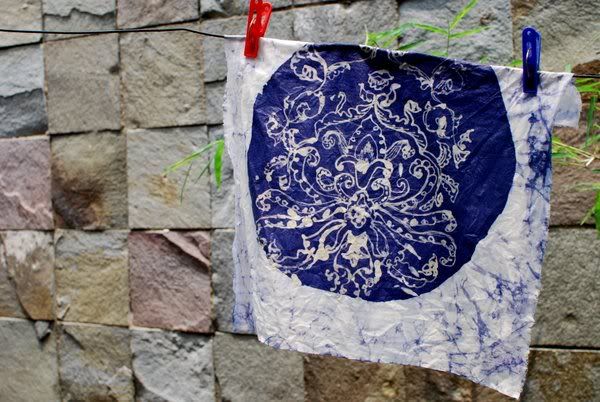 The only sight-seeing-ish thing I've accomplished was a stop to the textile museum here. It is well worth it, if not for the beautiful old house in which it's housed or the amazing collection of Indonesian textiles, but for the DIY batik. I can't think of many museums in the U.S. where they let you play with burning hot wax, and they have the real deal batik artists in there showing you how it's done.
Just wanted to collect some notes/photos and say hi. Hope you're having a good week.
§ 26 responses to Jakarta