"it would be good to live in a perpetual state of leave-taking, never to go nor to stay, but to remain suspended in that golden emotion of love and longing; to be loved without satiety."
― John Steinbeck, The Log from the Sea of Cortez

When my sister and I told people we were going to Baja, Mexico on vacation, their response was pretty standard: Two women, alone?! Drugs! Cartels! Crime! Which is hardly fair, but it did somehow color my expectations. Instead, we found some of the most beautiful, varied landscapes we had ever seen; warm, helpful locals; and not one bad meal.
» Click to read more
I went on vacation. For an eternity, really: two whole weeks and three whole weekends. I highly recommend dropping off the face of the earth for awhile if you get the chance. (Inevitably, you will think the chance does not exist. But it does.)
My sister and I flew to Phoenix for some sunshine, a family wedding, and hiking the Grand Canyon. Dropping some photos here, mostly for myself. I am obsessed with this desert palette now: jade, pink, sand, sienna, deeper browns, warm greys and violets.
Baja, Mexico road trip photos + copious notes on fish tacos to follow soon. Until then, I'm beginning this dubious business of getting back to the real world.
All too often, on these sorts of trips, I see little except hotel–taxi–office. This time, I found a kindred spirit in one of my Indonesian colleagues. We had passed no more than ten minutes chatting before we made a date to check out the market last weekend.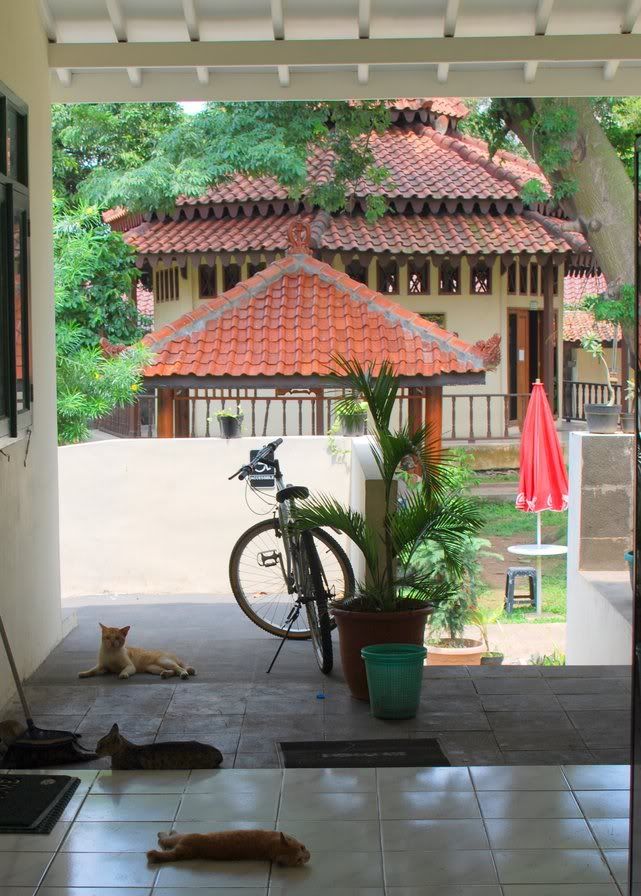 » Click to read more
Aside from a little tension stemming from the fact that I know all the songs from a certain Andrew Lloyd Webber show that takes place in Buenos Aires and like to sing them, well, every waking moment we're here, Buenos Aires is wonderful.
» Click to read more
We snuck away to a cabin in West Virginia last weekend for what seemed like the first really summery getaway I've had this year.
Our hosts were old friends of Ben's family, who are some of the most gracious folks you can imagine. They're the type of people who love traditions, both new and old. Generally, those traditions involve a lot of food shared around a table on their big front porch, overlooking the mountains and the south branch of the Potomac river.
The crab feast of last weekend is one of the newer traditions; but their celebration of "Russian Easter", which takes place in the spring, is an event that dates back to the childhood of our hostess's late mother. They have an astonishingly detailed documentation of these yearly celebrations in album form, complete not just with photos, but with the menu and guest list from each year, as well as a beautifully written introduction that explains the roots of the celebration. I spent hours poring over 60s- and 70s-era photos and painstakingly typewritten descriptions of "Poor Man's Caviar", exquisitely distilled vodka, and "the abundance of their table." They've also compiled a Russian Easter cookbook, complete with all the wonderful cheese-, cream-, and dill-laden dishes you'd expect from a Russian recipe—but I'm saving those for some more appropriately colder months.